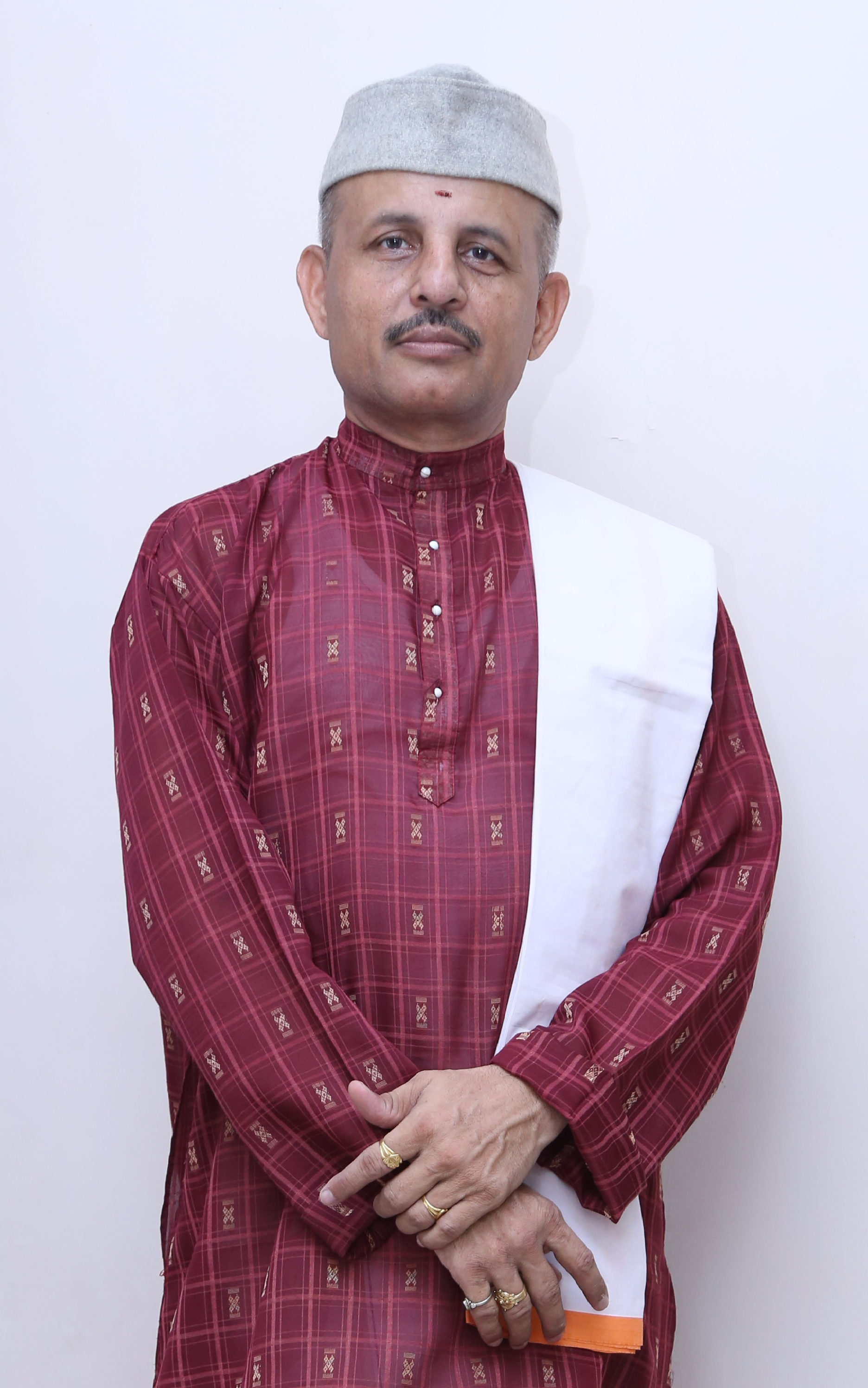 About Kelkar Guruji
Mr Shrikant Madhav Kelkar is a school student of Parle Tilak Vidyalaya, Vileparle, Mumbai. After completing Higher Secondary education in Science stream from erstwhile Parle College (now renamed as 'Sathaye College'), Vileparle, he completed Textile Engineering from VJTI, Mumbai. Afterwards, he completed Diploma course in Business Management from Welingkar Institute of Management, Mumbai. He has done graduation in Psychology from Mumbai University.
After completing education, he worked in various Textile related companies for about 15 years, at various levels & capacities. He has keen interests in Travel, Wildlife Videography & Photography, Acupressure, Yoga, Listening to Music, Reading, Social Work, etc.
He has completed studies & acquired knowledge from various masters (Gurus) in 'Yaadnyiki ', 'Rigveda Samhita' & Astrology for many years.
Vedmurti Mr Shrikant Madhav Kelkar (Guruji) started offering services as a "Hindu Priest" on a full time & freelance basis from year 2000 onwards. In last more than 16 years, he has officiated / performed / conducted various assignments of 'Pourohitya' Services', for various clients, to their entire satisfaction. He has visited many foreign countries for officiating different Hindu rituals.
As a Hindu Priest, he would be interested in delivering excellent services according to Vedic & 'Sanatana Dharma' to all Hindu people & their families for their welfare.
Hindu Priest Vedmurti Mr Shrikant Madhav Kelkar Guruji can perform & officiate all Hindu ritual including Puja, Shodas...
Announcement
Wedding Season
Now, perform pre / post Wedding rituals -- Grahmakh, Devak, Brihaspati Shanti, Satyanarayan, etc. very easily via "Skype".
Out of India
Foreign visit is possible for performing Marriage, Thread Ceremony or any other rituals. Please contact for more details.
Personal E - Tution
Avail facility of personal 'E - Tution'. Pronounce & chant ' Bhagwad Geeta' any 'Sanskrit Sukta' or Mantra from 'Rig veda' in a scientific way.